Studio Circulaire is making new creations out of unsold stock. Valentine Tinchant is the designer, Antony Hartmann the founder and business manager. They also offer their upcycling concept to other brands, such as Essentiel Antwerp. They have one mission: giving Belgian craftsmanship a boost and putting as many sewers to work as possible in Belgian workshops.
With 20 to watch, Flanders DC presents twenty emerging talents, who recently took their first steps in the worlds of design or fashion. We believe they will have great success in the future.
What makes you different from other designers?
Valentine: Often, designers begin to design from nothing and choose the fabrics, silhouettes and prints. I almost always start from existing garments. So I'm more limited in the designing process. I too have made collections from scratch, but my passion and skills lie more in upcycling. I've always seen a lot of beauty and inspiration in what other people would call waste.
Antony: We make our own collection with Studio Circulaire, but we also share our approach with other labels. We offer them a solution for their stock that has not been sold in the clearance sales and in their own outlet shops. We rework them completely into new pieces, which still radiate their DNA and which they can offer again in their retail network. This allows these brands to go completely circular.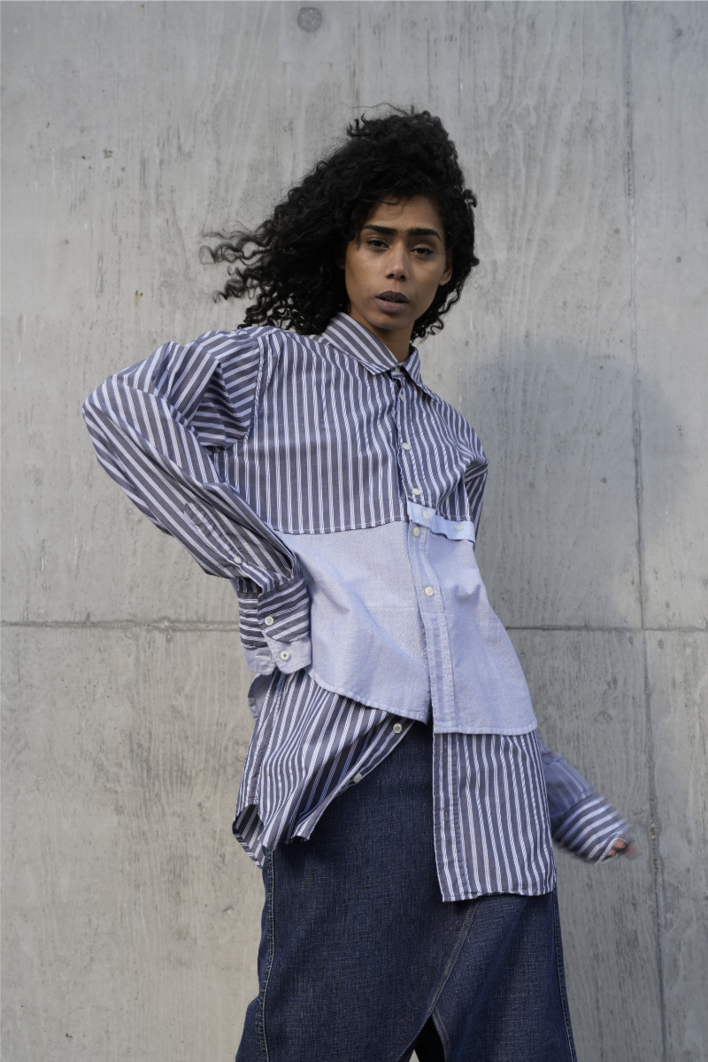 What is the biggest challenge in your work?
Valentine: That we're currently putting forward a concept that does not yet exist. We often think that everyone is already on our train when it comes to upcycling and sustainability, but unfortunately that's not quite the case yet.
Antony: The growth of our concept is also a challenge. How do I convince brands to join us? Because for them, there's also a lot of responsibility. They have to generate the sales themselves and therefore fully support the product.
How do you deal with sustainability?
Antony: Our footprint is zero, except for the electricity for our sewing machines. And apart from a few new zippers, we don't buy anything. There's never any surplus either. We want to re-emphasise handiwork, craftsmanship and local work. Our workshop is located in Mechelen and we'll soon be opening a second one in Antwerp. We still have a huge number of craftspeople in our country, but in terms of production, almost nothing is happening here anymore. Our dream is to once again do production in Belgium, for Belgian brands.
Discover the other 20 to watch designers.