As an architect, furniture designer and artist, Wouter Persyn keeps many balls in the air at the same time. At the same time this multidisciplinary perspective brings a richness to his designs. His love of furniture is inspired by the intimate intertwining of aesthetics, concept and functionality.
With 20 to watch, Flanders DC presents twenty emerging talents, who recently took their first steps in the worlds of design or fashion. We believe they will have great success in the future.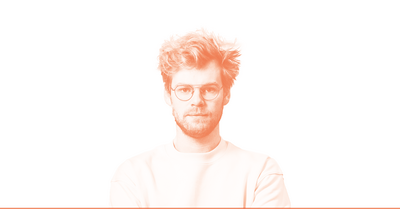 What makes you different from other designers?
I always try to surprise spectators and give them a eureka moment. For example, in my Gordn Steel Series I play with optical illusions and perspective, or I reverse the positive and negative space when designing a logo. I'm always looking for an added value in the visual experience. 
Where does the magic of the discipline come from, for you?
When I wanted to continue my studies in architecture, I came across furniture design. During that year of advanced training in furniture design at Thomas More, I really discovered my love for the field. It gives me great satisfaction to work out something from A to Z, or from idea to realisation. During my internship at Kaspar Hamacher, I learned to greatly appreciate the traditional way of working. What's more, unlike in architecture, it's nice to be able to make a switch quickly. In fact, even a simple piece of wood can be enough to start experimenting. The fact that furniture challenges you to always approach concept, aesthetics and functionality together makes it fascinating.
How do you keep a balance between the artistic and business side of things?
Since I'm training as an architect and also teach, I am relatively independent financially. That gives me peace of mind. At the same time, it means that I have to realise my personal creative design and art projects in my spare time, and I have to keep a lot of different balls in the air. Since it's not easy to put yourself on the map as a designer, it takes a lot of time. Although I hope to find a better balance in the long term.
Discover the other 20 to watch designers.